The ZVT-Host-Schnittstellen-Anwender e.V. Executive Committee
The Executive Committee conducts the business of ZVT-Host-Schnittstellen-Anwender e.V. in accordance with the law, association statutes, resolutions of the General Meeting and provisions of this association charter.
As part of its management duties, the Executive Committee members are required to observe and implement the commitments that were declared by Worldline S.A. and equensWorldline GmbH in the Commitment Letter to the European Commission of April 18, 2016.
The Executive Committee should be contacted if you would like to become a ZVT member or purchase a license to use the ZVT Host Interface.
1. Vorsitzender
Mr Sven-Marc Saremba Produktmanager POS-Netzbetrieb/VR Payment GmbH
Wir trauern um unseren Kollegen und Freund Sven-Marc Saremba Er war seit mehr als 25 Jahren ein anerkannter Experte rund um den Bereich des kartengestützten Zahlungsverkehrs. Nach einer längeren Phase als Entwickler für das OLTP-System POSEIDON mehrerer electronic cash Netzbetriebe, ist er seit 2009 bei der VR Payment GmbH in der Position des Produktmanager POS-Netzbetrieb für die Produkt- und Weiterentwicklung des Zahlverfahren girocard zuständig. Neben diversen anderen Protokollen, gehört für Herrn Saremba das ZVT-Host Protokoll seit seiner Zeit als Entwickler zur Basis-Lektüre für Umsetzungen rund um den deutschen Kartenzahlungsverkehr. Unser tiefes Mitgefühl gilt seiner Familie
2nd Chair
Mr Benno KerlingHUTH Elektronik Systeme GmbH
Als technischer Geschäftsführer der HUTH Elektronik Systeme GmbH ist Benno Kerling verantwortlich für die Integration diverser Zahlungsverkehrslösungen in die HUTH-Produkte, die im traditionell sehr stark auf den unbaren Zahlungsverkehr fokussierten Tankstellenmarkt eingesetzt werden. Erster Kontakt mit dem ZVT-Host Protokoll (damals noch "Poseidon-Protokoll") bestand 1998, als die Integration der ec-, Kredit und Flottenkartenverarbeitung, damals alles noch rein magnetstreifenbasiert und auf X.25/Datex-P-Basis, in die HUTH-Kassensysteme erfolgte.
Treasurer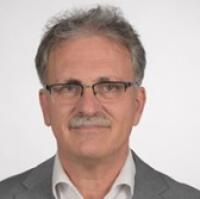 Mr Ralf Hintner DAFÜR GmbH
Ralf Hintner has been working at DAFÜR GmbH in Darmstadt for over 20 years. In his capacity as CTO, he is responsible for the area of technology, and acts as head of development at the company.
Secretary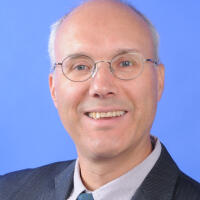 Mr Winfried Honecker equensWorldline SE Germany
Dr. Winfried Honecker has over 20 years' experience in the Poseidon OLTP product area at equensWorldline GmbH. Thanks to his longstanding experience in the field of network operations, he is now responsible for the development and implementation of concepts for new topics. Before the ZVT Host Protocol was transferred to ZVT-H, he spent many years managing the contents of the interface specification. In autumn 2016, he was made project leader at equensWorldline GmbH for establishing ZVT-H.
The ZVT-Host-Schnittstellen-Anwender e.V. Advisory Board
Decisions concerning the maintenance of the interface result from transparent decision-making processes and – as is usual for the internal procedures of standards organizations – must be based on a consensus opinion of the members, but without a veto right of any single member. A ZVT-H Advisory Board was established to evaluate requests and requirements, and extend the interface for future needs. The Advisory Board plays the principal role in coordinating the work, evaluating members' extension requests, and coordinating the implementation of changes.
Under the statutes and association's charter, ZVT-H members alone have the right to request changes to the specification, in particular extensions, clarifications, corrections and similar additions to the ZVT Host Protocol.
The association does, however, also make its decision-relevant information publicly accessible on this website and communicate its decisions and updates here.
The Advisory Board consists of five people who are elected from ZVT-H members, in each case, for a three-year tenure.
The ZVT-H Advisory Board current consists of the members:
Karl-Heinrich Funck (Advisory Board Chair)

PAYONE GmbH

Alexander Greimers (Advisory Board Member)

Worldline Germany GmbH

Uwe Liegl (Advisory Board Member)

CCV Group B.V.

Peter Ulbrich (Advisory Board Member)

Verifone GmbH

Kai Martin (Advisory Board Member)

Feig Electronic GmbH
To send an enquiry to the Advisory Board, please use the contact form.
Members of the ZVT-Host-Schnittstellen-Anwender e.V.
Download technical specifications